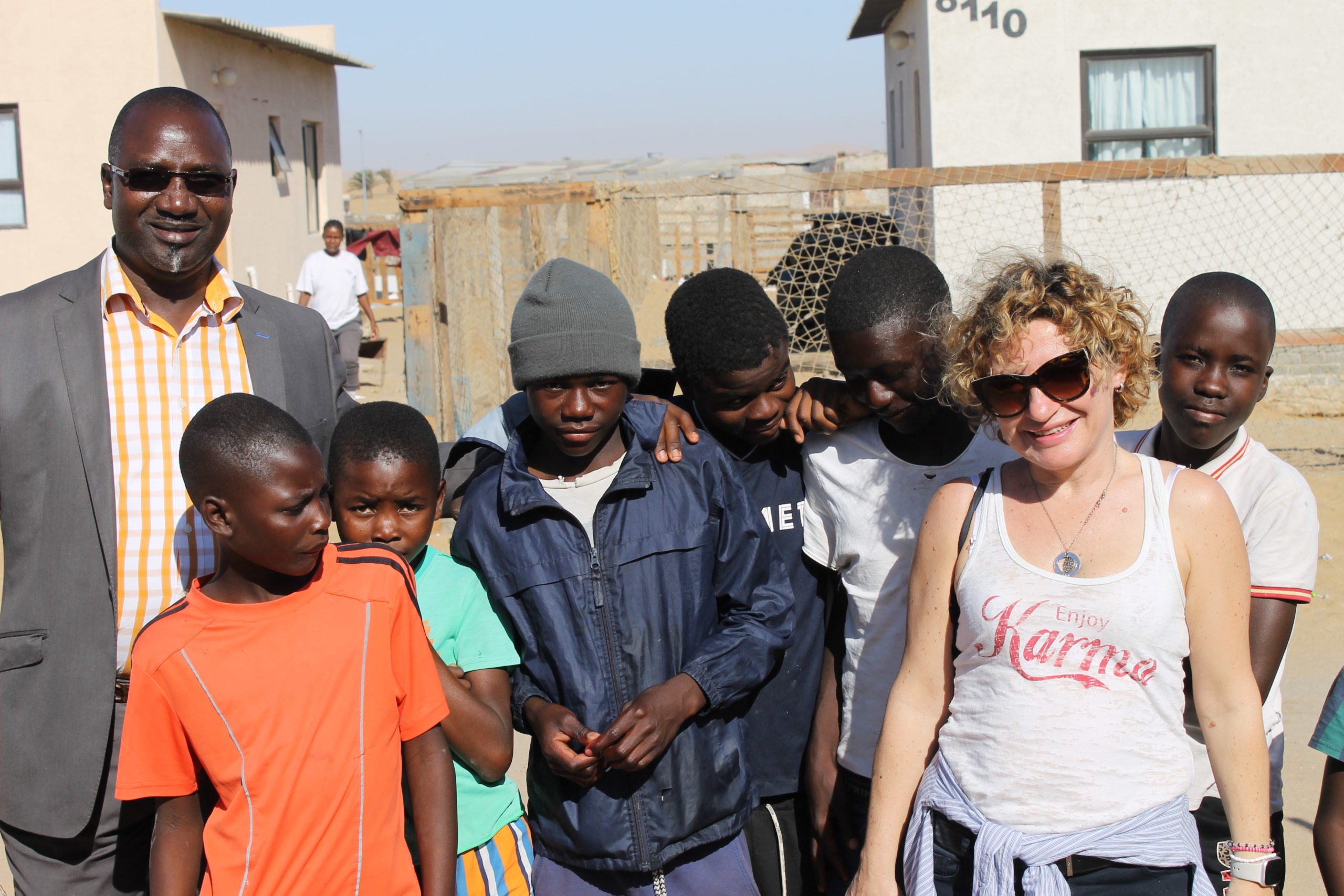 Study visit to Namibia
The study visit to Namibia was a part of series of study visits for NGOs involved in natural disaster recovery, restoration and youth, as part of the project "Youth PURPOSE: Preparedness of YoUngsters, ResPonse, RecOvery, Solidarity, and VoluntEering in Times of Crises". The project was funded by Erasmus + and aimed to support a creation of an ecosystem based on solidarity and volunteering for management of disasters and hazards, thus, strengthening the resilience of the youth and the communities. This was done by building the capacities of youth and youth organizations for: education and empowerment on disaster prevention, preparedness, response and recovery; usage of digital tools and new technologies for disaster management; youth volunteering and volunteer management and relief efforts; as well as supporting know-how exchange and skills sharing. In order to strengthen the quality of youth work and inspire active citizenship among youth, it was important to provide them with education and training of youth workers on the topic through developing appropriate non-formal educational curriculum on volunteer management in times of crisis.
In order to attain its objectives, the project carried out study visit to Namibia as a part of many project activities. The study visit was an important output as it targeted the main beneficiaries of the project – NGOs working with youth, both at national and at local level. In addition, the study visit was an opportunity for participants to visit specific sites and directly interact with the different stakeholders involved. The study visit to Namibia directly involved 4 NGOs:
The Ana and Vlade Divac Foundation, Serbia
Youth Alliance Krusevo, North Macedonia
The European Research Institute (ERI), Italy
Young Africa Trust, Namibia
Aim of the study visit
The study visit to Namibia, organized by Young Africa Trust (Namibia), took place from 13th to 17th March, 2023. In particular, the study visit was designed to facilitate conversation and mutual learning between the local namibian authorities and participants who came from 4 different countries and are all working on natural disaster recovery, restoration and youth. The practice and the legal framework in which namibian authorities function were also studied in the framework of the visit.
The objectives of the visit study were to:
Meet relevant namibian stakeholders on disaster management, such as local and national government representatives, youth CSOs, relief agencies, grass-root volunteers
Visit local, regional and national namibian authorities in order to exchange good practices on early warning systems, informing and educating youth to act in case of fire/flood.
Visit NaDeet Urban Centre, namibian trust providing environmental education for Namibians
Visit local communities affected by natural disaster fire and flood, Twaloloka Location-Walvis Bay Rural Constieuncy
DAY 1: Official welcoming by organizations and the host, Young Africa Namibia, getting to know each other, 13 March 2023
DAY 2: Visit with the local municipalities of Swakopmund and Walwis Bay, local NGO and location affected by fire, 14 March 2023
DAY 3: Visit tourist locations, 15 March 2023
Day 4: Visit to national authorities in Windhoek, 16 March 2023
Day 5: Visit to national authorities in Windhoek, 17 March 2023
Conclusions
The following can be concluded regarding the visit itself:
The participants got the chance to exchange the experience, to learn and understand all steps needed to be taken in order to resolve the issues that the affected people and communities faced and prepared them for possible future scenarios
It was important to the participants to gain a general picture of the Namibian disaster management system. This enabled them to understand the system in place and the role the State, regional and local authorities and organizations play in it.
Listening to people working in the field and actually visiting one of the endangered locations and getting familiar with the methodology used there were also reported to be very helpful.
Finally, the possibility to discuss issues with other actors and compare this model with the experience we have in our country, was very inspiring. We have also received interesting information on how to strenghten cooperation and good chain management for natural disaster management. Last but not least, we had made some very useful contacts.